CORE meets Export Minister Andrew Bowie at IOE&IT Trade Dinner
Blog
2 mins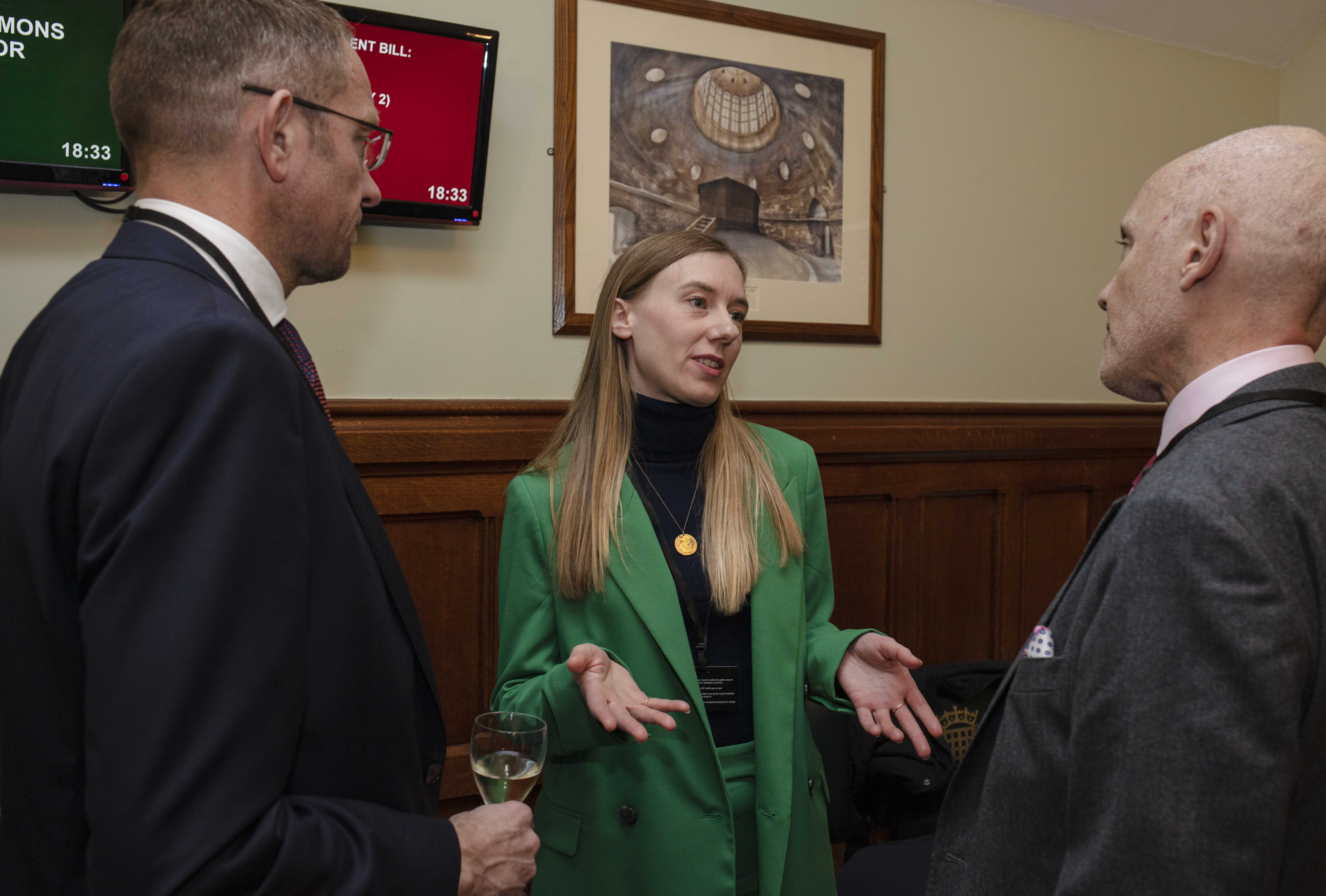 On 30th November senior policy makers and business leaders from the UK's leading export and supply chain companies gathered together in Westminster to discuss the opportunities and challenges in international trade facing UK businesses. CORE sponsored this important Trade Dinner, hosted by Conservative MP Ben Everitt with guests including Andrew Bowie, Minister for Exports and IOE&IT Director General, Marco Forgione. Enabling these vital discussions to take place between government and business leaders is a key objective for CORE as we strive to support the future development of global trade operations and facilitate smarter, and more sustainable, ways of working.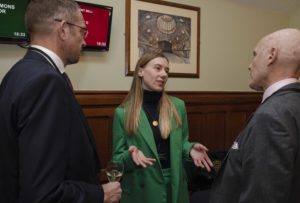 Our Business Development Director, Darren Wareing, and Head of Sustainability, Laura Gibson, attended the dinner and represented CORE, and CORE's customers, giving their views on the issues they're seeing on the front line of international trade day to day. Topics ranged from boosting exports through innovation and new ideas, including the exporting of excess hydrogen power, to addressing the ongoing challenges of trading with the EU. Darren raised the continued need for organisations to embrace digitisation, improve documentation and administrative and fiscal processes, as well as ensuring production and transportation practices meet sustainability targets. Laura reinforced this by discussing the challenge many retailers face in collecting sustainability data. With legacy systems, siloed and disparate data commonplace for many businesses, the first challenge faced by many is being able to trust the data available to them. Often data is collected manually, through spreadsheets, and can be incorrect and out of data, informing business decisions that are not necessarily based on a true picture. Laura talked about the benefits of a more data-led approach to meeting sustainability commitments to enable decisions based on company operations specific data, not just industry 'trends'.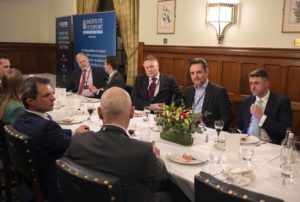 Echoing international trade secretary Kemi Badenoch, Andrew Bowie commented at the dinner that the Department for International Trade (DIT) is committed to exploring a variety of options and instruments to allow British businesses to trade more freely and effectively.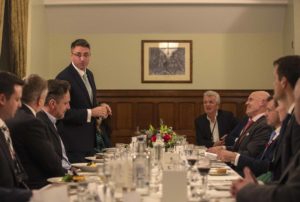 As a member of the IOE&IT we will be involved in future events and look forward to taking these discussions further and sharing the outcome. Take a look at our Insights page for more discussions on the industry's main issues and opportunities.