Hot topics from the 2023 Drapers Sustainable Fashion Conference
Blog
10 mins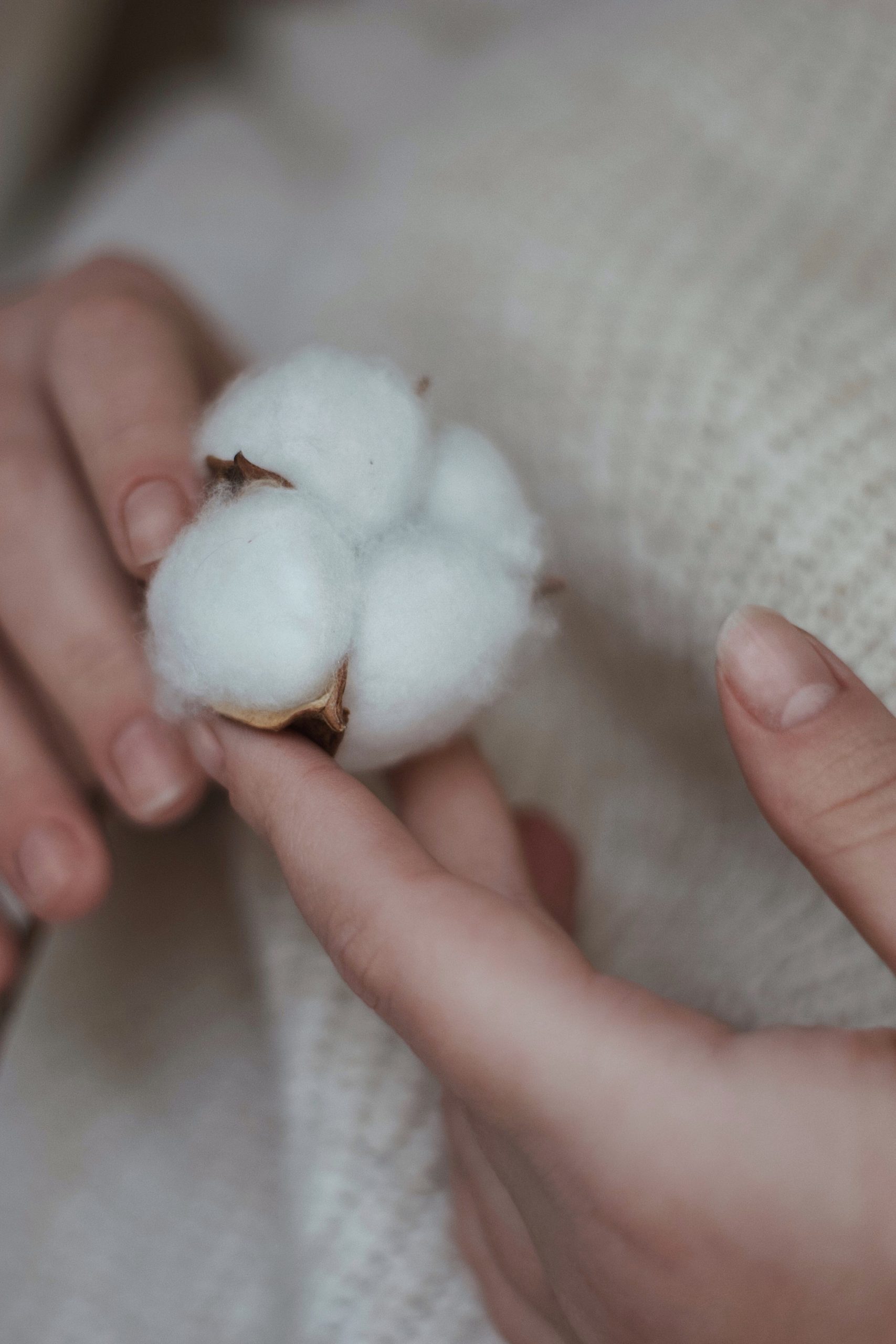 Last month, our team were at the Drapers Sustainable Fashion Conference discussing the important issues in sustainability at the moment. Everything was up for discussion in what was a jam-packed schedule of talks including the Veja co-founder talking about ethical practices in starting his business, the Competition and Markets Authority's (CMA) sharing tips on successfully communicating sustainability achievements and how to build viable, profitable circular programmes from Ebay, the Circular Textiles Foundation and The Seam.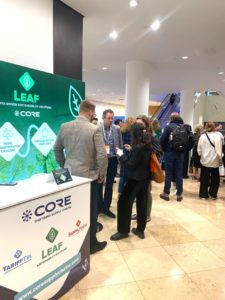 We had a stand at the event and held are own roundtable discussion for guests centred around the importance of including investor-grade data in sustainability reporting, but also covering all the other major hot topics from the conference:  regulation  developments, the move to mandatory reporting, EPR, greenwashing and green hushing.
Our Head of Sustainability, Laura Gibson, summarises in this blog the hot topics of the day for anyone in need of a refresher (let's face it there was a lot to take in!) or for anyone who missed the day.
Regulation, regulation, regulation
Conversations within the fashion ecosystem have shifted in recent years as the industry begins to realise that historically we have been surprisingly unregulated when compared to other UK manufacturing and production industries like farming. But this is changing – and at a rapid pace – with regulations, particularly in the EU and US, set to impact UK fashion businesses across areas, ranging from cotton sourcing to accounting for double materiality as part of the Corporate Sustainability Reporting Directive (CSRD), which may impact a reported 1,100 British businesses.
This move to mandatory report is something I've written about before  in a recent blog and also discussed in depth at the recent Drapers Sustainability Fashion Conference during our roundtable discussion with brand leaders. It is not something that is going away and what's clear is that understanding the complexities of regulation, and preparing early by harnessing data, will be key to how brands manage these upcoming proposed regulatory developments.
Towards the end of last year, we held a discussion at the Drapers Inner Circle Summit with The Fashion Roundtable discussing how harnessing data can help businesses prepare for sustainability regulation. CORE's sustainability platform Leaf, supports retailers in doing just this: collecting and managing accurate and timely data to provide centralised analytics that support your ESG strategy.
Tamara Cincik, CEO of The Fashion Roundtable, summed it up perfectly.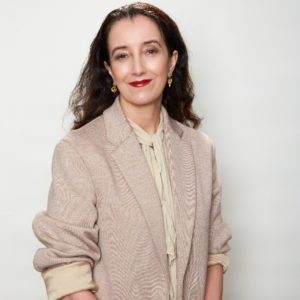 "Regulation is a key driver in defining future sustainability initiatives. Unless retailers are preparing now to measure and evidence their outcomes with key sustainability data, they may struggle to substantiate ESG claims and meet their business commitments in the future. The fashion industry is facing a business critical situation – measure and manage data to demonstrate progress in sustainability, or risk fines and possible consumer backlash when progress can't be suitably substantiated. I know what I would choose."
How can data support regulation commitments and close the ambition action gap?
At the Drapers Sustainability Fashion Conference, retailers highlighted that collecting and organising sustainability data is an increasingly complex challenge as it comes from different sources and in a number of different forms. Yet, it is vital to overcome hurdles to meet industry commitments such as Textiles 2030 or the UN Fashion Industry Charter for Climate Action, and reach business sustainability targets laid out in many company reports, or financial ones for green bonds. Additionally, business will increasingly need to collect machine-readable data that is digitally available.
There is a shift happening in sustainability data: sustainability data is moving more towards the rigour of financial data which is increasingly required as we move towards mandated and digitised sustainability reporting. This investor-grade sustainability data is not only accurate, but also the best guard against the risk of greenwashing. Data needs to meet the needs and standards that we would expect from any company or financial reporting data. However, this is a challenge with sustainability data as there are many issues around data quality with some data still collected manually making it inaccurate and untimely, and data stored in disparate systems which are complex for your supply chain partners to use.
Is manual data collection holding back your sustainability efforts?
If data collection is automated and streamlined, through a data-driven sustainability platform such as Leaf, it can have many benefits:
Data can be continuously drawn from relevant sources creating a verifiable paper trail
Accuracy and data governance is improved
Audits and reporting can be sped up rather than take place on an annual basis.
We should mention that good data, while central to pushing the sustainability agenda forward and protecting against greenwashing, is not a silver bullet that can solve all sustainability challenges. Rather it's a tool to expedite progress, which makes the systemisation of data even more pressing. Limitations of data include a lack of granularity where globally averaged or default data is used either for ease or because it is all that is available.
EPR (Extended Producer Responsibility)
Aside from data, one subject that loomed large at this year's Drapers event was textiles Extended Producer Responsibility or EPR; this is where a producer's responsibility for a product is extended to the post-consumer stage, in effect, shifting both physical and economic responsibility upstream towards producers.
In early February this year, Defra stated that the UK government does not have any plans to introduce an EPR scheme for Textiles, choosing instead to focus on EPR of packaging materials before expanding the scheme to anything else. This is despite a broad consensus within the sustainability space that some form of producer responsibility is needed to expedite waste reduction and recycling within the textiles sector. Indeed, the Environmental Audit Committee (EAC) has been pushing for an EPR in textiles since their 2019 Fixing Fashion Report recommended (amongst other things) to add a 1p per garment levy to fund clothing recycling.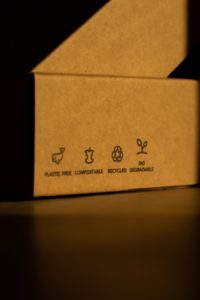 A recent survey for the fashion trade publication Drapers reported that 85% of 370 brands, retailers and suppliers thought the government was not doing enough to help the fashion industry become more sustainable, with 69% supporting the 1p a garment charge. Most (60%) said the main barrier to becoming more sustainable is that it drives up costs, with 36% saying shoppers are unwilling to pay for sustainable fashion.
One point to note is that Defra funds Textiles 2030 as part of its wider waste reduction programme.
On one hand, this announcement was surprising given the fact that the European Union is well on the way to mandating EPR across member states, announcing in the EU Strategy for Sustainable and Circular Textiles (March 2022) that a forthcoming revision of the EU Waste Framework Directive would include a proposal for harmonised EU EPR rules for textiles (expected Q2 2023).
But on the other hand, we have to consider how different the infrastructure is within the UK compared to the EU, particularly when comparing our textile sorting and recycling capabilities to regions like Prato in Italy. The limited capabilities that we have onshore at present to collect, sort and process used clothing and textile waste create systemic issues not just domestically but in East Africa (e.g. Accra, Ghana) and South America (Atacama Desert, Chile).
Despite the current lack of capacity and funding to process textiles domestically, it's important to consider the myriad of benefits from putting an end to overproduction and driving waste reduction, both at source and post-consumer, I recently heard someone reframe EPR, not as a responsibility, but as an extended producer opportunity – an EPO, which is how the most progressive brands are approaching this challenge.
Greenwashing
The Competition and Markets Authority (CMA) Green Claims Code is a list of six key principles which are designed to prevent businesses from making misleading environmental claims and guide them on how to make claims that comply with British Consumer law.
The Code covers issues including;
Inaccurate or overstated claims
Claims that aren't substantiated and those
Claims that don't enable 'fair and meaningful comparisons'
The CMA announced investigations into the 'green' claims of three well-known fashion brands in summer 2022 but this may not be the last of their investigations. Interestingly, the UK government has committed to changes to legislation that will grant the CMA new powers to levy significant fines of up to 10% of global turnover for breaches of consumer law – it's important to note that this refers to breaches of UK consumer protection law – not just breaches of the green claims code. What was considered more of a reputational risk is moving to a clear financial and operational risk for brands, making the collection of high-quality, timely and verifiable sustainability data an even more pressing issue for brands. As mentioned previously, investor-grade sustainability data is the best guard against the risk of greenwashing.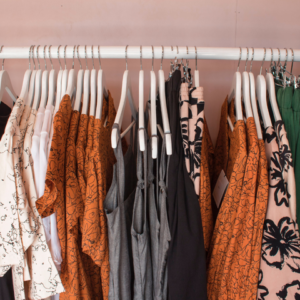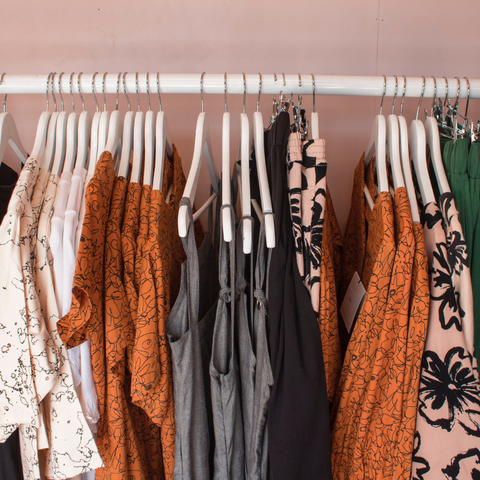 Are you ready for stricter environmental claim rules?
Within Europe, the draft EU Green Claims Directive could be considered even more emphatic than the Green Claims Code, mandating the verification of environmental claims and aiming to reduce misleading environmental claims and inadequate certification schemes. Interestingly, no one single method was proposed to substantiate claims (notably the Product environmental Footprint (PEF) wasn't proposed as a solution), instead any green claims must be science-based, not overlook environmental impacts, and use company specific data. The risk here is that this may lead to confusion in which methodology to use to substantiate green claims. Another point which is sure to generate heated debate was that using PET bottles for clothing was highlighted as a specific example of a misleading environmental claim as it undermines closed-loop bottle-to-bottle recycling.
Expanding the language of Greenwashing:
Understanding the nuances of Green Hushing
We are also seeing the language surrounding greenwashing expanding to create a taxonomy of greenwashing, for example Planet Tracker recently wrote about the Greenwashing Hydra – a dissection of 6 forms of greenwashing. Green hushing, for example, is where sustainability progress or credentials are under-reported, or not communicated at all. This is a double edged sword, on one hand green hushing could be seen as a way to avoid external scrutiny of claims, however if it is a pause in the marketing of sustainability in order to ensure verifiable and measurable progress has been made on sustainability, then it could be a positive step, indeed some brands don't and have never publicly commented on the work that they do towards sustainability.
This lexicon of greenwashing highlights the complexity and some of the nuance surrounding this rapidly changing conversation, and could help brands understand different drivers and results of greenwash, but it remains important that we don't dilute the impact of what greenwashing represents.
How to close the ambition action gap
Despite ambitions, many businesses are falling short of their sustainability targets and facing pressure from consumers, investors, regulators, competitors and stakeholders to improve or risk impacting the future viability of their businesses.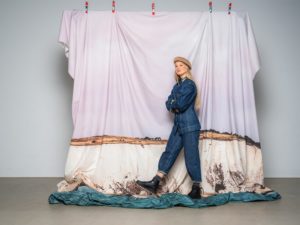 One lever to address this ambition action gap is to improve buy-in from internal stakeholders through schemes such as 'sustainability champions', or PUMA's recent initiative Voices of Re:Generation which invited four representatives of Gen Z to review their sustainability initiatives, through to inviting suppliers into sustainability discussions, or even appointing a director to represent nature on the board as Faith in Nature did last September.
Another is setting measurable, relevant and timely short term goals which are tracked and measured using accepted methodologies, moving sustainability data towards the rigour of financial data which is increasingly required as we move towards mandated and digitised sustainability reporting.
What is investor-grade sustainability data?
Firstly, investor-grade ESG data is accurate, which is also the best guard against the risk of greenwashing. Data needs to meet the needs and standards that we would expect from any company or financial reporting data. However, this is a challenge with sustainability data as there are many issues around data quality. Maintaining empathy when implementing new technologies and data collection strategies is key here, as is harmonising your data collection and moving away from disparate systems which are complex for your supply chain partners to use and can risk incorrect data entry.
Secondly, the data needs to be auditable, creating a consistent and clean data trail that can be verified by a third party if needed. A challenge that we are seeing in the industry is that people are collecting sustainability data, often in the form of certifications, and these are lumped together in a Sharepoint folder with no links to other parts of the supply chain. This results in a loss of data quality and a lack of traceability.
Thirdly, data collection should be timely. What we have seen up to this point is sustainability teams manually collecting, verifying and collating sustainability data to create annual reports, which can take weeks (sometimes months) to create. This means that any successes or issues in your sustainability strategy can only be assessed when you have built your reports, but also it takes up valuable time that could better be used collecting more granular and specific data about your own impacts. Manual data collection also leaves limited time to act on findings before you have to start collecting data for the next report or worse, meet legislation! These are risks to the business where there is knowledge, and data, gaps that can slow progress.
The S of ESG
It's important not to forget the human side of sustainability, the fashion industry touches on many socio-economic systems from cotton farmers and cashmere herders, to textile and garment workers, to local clothing economies that are being impacted by second-hand clothing imports. While explaining this as the 'S' of ESG is a good way to highlight the social aspects within ESG discussions, it's key to remember that the 'S' exists across all pillars of ESG and also interlinks across the wider Sustainable Development Goals.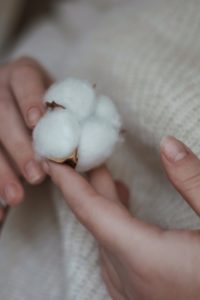 The human and social sides of the supply chain alongside supply chain transparency were sister subjects mentioned frequently during the day, Simon Platts introduced me to a new buzzword 'Corportition' describing pre competitive collaboration to address systemic social supply chain issues. This is a great reflection on how the conversations around the theme of last Drapers Sustainable Fashion Conference, Collaboration, have evolved and matured over the last year. We heard brands discuss building real connections with their supply chain partners through face-to-face interactions and trust building, all of which supports capacity building for suppliers and supply chain stakeholders. Brands are facing a challenge in bringing long and often complex supply chains on their sustainability journey, citing audit fatigue and agreeing that retailers should be more open to sharing common challenges and best practises to demonstrate how retailers overcame their challenges.
One final interesting point on collaboration is that the CMA are looking to ease antitrust rules on climate change initiatives to address business concerns that collaboration on climate action could leave businesses exposed to claims of collusion. The recently published draft guidance (for consultation) to help business inform their decisions when collaborating with other companies on environmental sustainability initiatives.
For anyone looking to find out more about the importance of investor-grade data and why it should be apart of your ESG strategy, you can download our free report here. You can also get in touch with Laura and her team to discuss the topics raised in this blog by emailing [email protected] – we're keen to keep the conversation moving on these important issues and believe collaboration as an industry is key.