Preparing for the new extended producer responsibility (EPR) regulations
Blog
5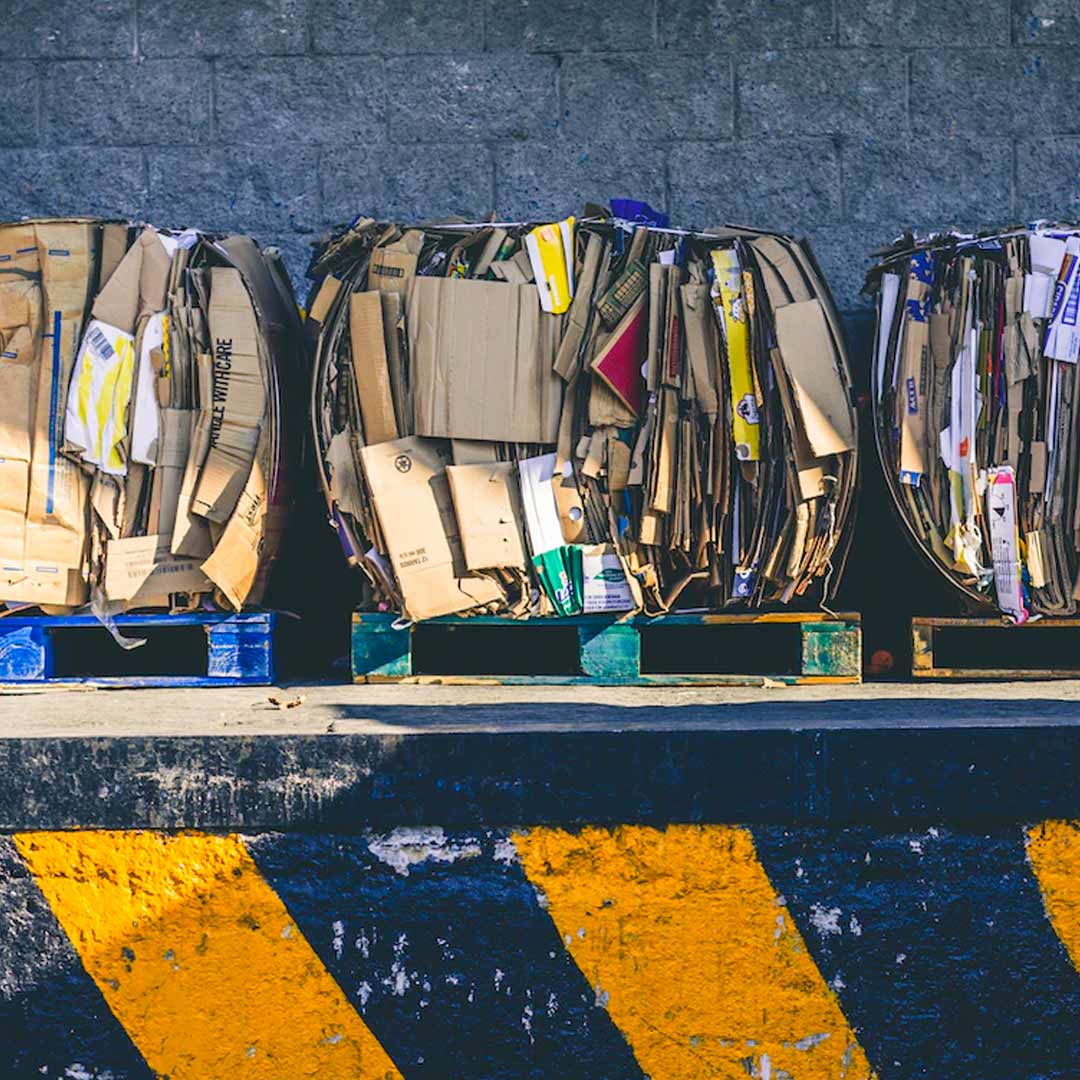 The way that UK organisations carry out their packaging recycling responsibilities is changing. Following fast on the heels of April 2022's Plastic Packaging Tax (PPT), the new Extended Producer Responsibility (EPR) regulation for packaging will come into effect from 1st January 2023. Now's the time to understand what that means for your organisation and how you can be compliant through your data collection.
Regulation remains a key driver in defining future sustainability initiatives and measuring and managing data correctly is of paramount importance to substantiate ESG claims and meet your business commitments of the future. Our Head of Sustainability, Laura Gibson, outlines which policy developments should be on your radar with our Sustainability Policy Heatmap and strategies to manage data in our FREE report – 'How to harness data to prepare for upcoming sustainability policies'. Download it today and sign up to be kept updated.
Who does the EPR regulation apply to?
The new regulation will apply to UK businesses whose annual turnover exceeds £1 million and who are responsible for more than 25 tonnes of packaging in a calendar year. The EPR aligns the UK more closely with similar European regulations and the intention is to achieve a reduction in the environmental impact of products throughout their life cycle by making those that supply packaging to the market responsible for the full cost of the waste that is produced.
Businesses must take action if all of the following apply:
You're an individual business, subsidiary or group – not including charities
Annual turnover exceeds £1 million
Responsible for over 25 tonnes of packaging
You carry out any of the in-scope packaging activities
What is the new EPR regulation?
The new EPR regulation is a reform of the previous UK Packaging Waste regulations, first launched in 1997. The main change in scope of this regulation is transferring the cost of processing household waste onto the waste producers. The aim is to encourage businesses to develop more recyclable packaging products and reduce the waste they produce to mitigate their costs; the new regulations are predicted to cost UK companies around £2.7 billion per year.
The EPR also changes the scope of previous waste regulation, introducing a lower turnover threshold and a lower annual tonnage of packaging, meaning that many more organisations will be liable to pay the full net costs for the waste management of their packaging including, collection, disposal, recycling, litter and fly-tipped clearing.
New reporting processes mean certain businesses must now collect and report their data every 6 months and the EPR mandates in scope companies to provide more granular data; measuring and evaluating their packaging in forensic detail, to ensure they meet regulatory requirements. Companies should implement a real-time, digital data collection to provide traceability of materials through the supply chain to ensure that they are submitting the correct information.
What packaging data needs to be collected?
In order to comply, you must collect and submit how many tonnes of packaging your business supplies to consumers as well as any imported and exported packaging, throughout the reporting period. Data points include recording how you put the packaging on the market, packaging materials across 8 categories (aluminium, fibre-based composite, glass, paper or cardboard, plastic, steel, wood and other) type of packaging segmented across 'primary', 'secondary', 'shipment' and 'transit' and resulting waste type. Certain businesses will also be required to submit nation data – which country in the UK your packaging has been sold, hired, loaned, gifted or discarded in.
Because businesses must start collecting this data from 1 January 2023, it is vital you prepare your data collection procedures as a matter of urgency.
Collecting your packaging data
Determining whether your business is classed as a small or large organisation and consequently, how you are required to comply with the EPR, depends on the size and the quantity of packaging that you handle annually. This diagram helps you determine which category your business falls into and what data you may be required to collect and submit.
Automated data collection and collation with a sustainability platform such as Leaf supports your business in improving reliability and transparency of data. Leaf provides up-to-the minute information from across your supply chain and centralised ESG metrics to help business comply to regulation such as EPR.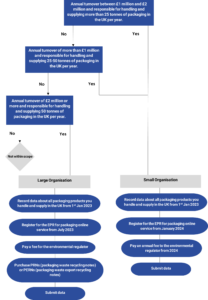 Prioritise data to comply with regulation
The changes implemented by EPR means that many more businesses will soon be required to further prioritise their sustainability packaging initiatives in order to be compliant. Understanding what data needs to be collected and submitted is a crucial first step: To comply, your business must efficiently collect and submit how many tonnes of packaging you supply to consumers across 8 different packaging materials and certain businesses will also be required to submit nation data, indicating which country their product has been sold, hired, loaned, gifted, or discarded in. This means there's the added complexity of linking packaging data to products through an often complex supply chain. Having the right systems in place to collect and manage data will give you the control to make better business decisions and scale sustainability initiatives quicker.
Read more about the incoming and tabled sustainability regulation you need to have on your agenda in our FREE report – 'How to harness data to prepare for upcoming sustainability policies'. Download it today and sign up to be kept updated.