Sustainability priorities & considerations for the fashion industry – Part 1
Blog
4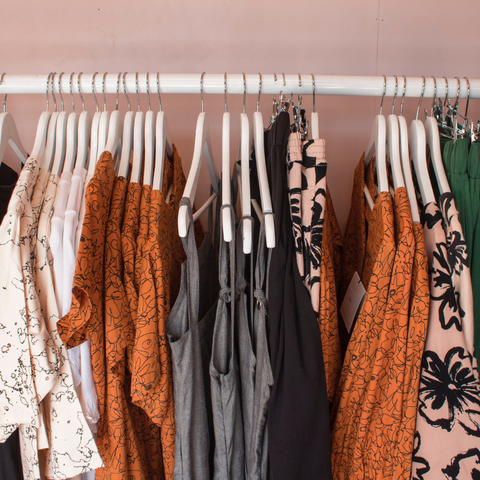 This year is a time of great change in the fashion industry.  The move to mandatory reporting, along with another important discussion around 'green hushing' means fashion brands have a lot to consider as they navigate the challenges of succeeding in the sustainable fashion world of the future.  
In this first blog in our Sustainability in 2023 series, Laura Gibson, our Head of Sustainability, discusses some of the key sustainability priorities and considerations brands should be discussing and actioning now in order to achieve their long term sustainability commitments. 
The move to mandatory reporting
 Mounting pressure for much-needed accountability and transparency around environmental and social impact is being driven from all directions and will be a focus for all this year. Not only is there rising demand from consumers to see action from brands, but investors and stakeholders too. The only way that businesses can set genuine sustainability commitments is knowing where they're starting from, where their material impacts are, and where the largest impacts are happening. Investing in digital technologies can streamline data collection and collation while also improving the reliability and transparency of the data that businesses can report on. This is where digital platforms such as Leaf can help. 
There's no doubt this is a complex and rapidly changing area, with many in the sustainability space questioning the efficacy of ESG (environmental, social and governance) practices, as well as the so-called "alphabet soup" of sustainability standards and ratings available for businesses. 
In order to streamline the confusing regulatory environment, the International Sustainability Standards Board (ISSB) was established to create a baseline for reporting sustainability-related data. Currently, this standard is not mandatory, but is a global baseline which may contribute to a mandatory reporting in the future, therefore important for companies to be mindful of.  
There have been some key policy developments that have also been implemented or proposed recently, and these may shape fashion industry sustainability progress in the coming year. Some examples include the UK Plastic Packaging Tax, the EU Strategy for Sustainable and Circular Textiles and the USA Fabric Act. To find out more about some of the key regulation affecting retailers, download our free report here.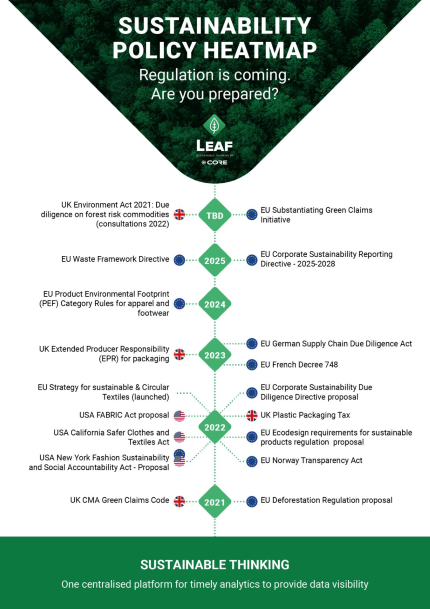 Greenwashing and green hushing 
Throughout 2022 we saw awareness of greenwashing develop.  The Competition and Markets Authority (CMA) released guidance on complying with laws around environmental claims with its Green Claims Code and investigations were launched into misleading environmental claims in the UK, as well as in Europe and the US by their regulators.   
The CMA's investigations into three UK fashion brands may not be the last of their kind as we move into 2023. 
In a response to increased attention on the validity of sustainability claims, we now see what has been dubbed "Green Hushing". This is where companies increasingly choose to stay quiet about their sustainability targets, in an effort to avoid allegations of greenwashing. As a result it harder to scrutinise targets independently and may deter companies from setting ambitious goals, but could also lead to better regulation and trust in sustainability claims. 
In 2023, fashion brands need to beware of false solutions that don't address the material sustainability issues effecting their own businesses. They should also engage in better data governance and controls to ensure that they are truly measuring their impacts and any improvements as well as collecting verifiable proof of impact.  A sustainability platform such as Leaf can make this a more straightforward process. 
Find out more about how fashion brands can embrace new ways of operating to transform the industry and minimise the industry's contribution to global warming in our blog – Understanding the Fashion Industry's Climate Goals 
Get in touch with our team to find out more about Leaf and discuss managing your sustainability data and reporting.  
Leaf gathers up the minute information from across your supply chain and centralises your ESG metrics, transforming how your sustainability team operates and reports on commitments, and enabling you to test and scale sustainability initiatives quickly and efficiently.