Sustainability priorities & considerations for the fashion industry – Part 2
Blog
4
In this next blog on the big sustainability topics for fashion brands in 2023, Laura Gibson, our Head of Sustainability, looks at how and why sustainability goals are falling short of ambition as well as why biodiversity is on everyone's radar this year. 
Catch up on the first blog in the series here.

The

s

ustainability

a

mbition and

a

ction

g

ap
Over recent years we have seen an increase in sustainability commitments across the fashion and retail industry with many setting long term goals for reducing carbon emissions, utilising sustainable materials and supply chain transparency. Although, many are falling short of their targets.  
For example, at COP26 in Glasgow, more than 100 brands committed to halve emissions by 2030 and reach net zero by 2050. Initial analysis indicates that the majority are falling short of this, with some calculations actually showing an increase in emissions. 
It's worth noting though that a significant proportion of the industry has not yet signed up to any climate commitments and some progress is better than none – but broadly the data indicates that not enough is being done to meet current climate commitments.   
We do, however, see an increase in fashion brands adopting exciting new approaches to decreasing their carbon footprint. Ganni is one example of a brand who has changed their approach from offsetting their carbon footprint to investing in their own supply chain, known as carbon insetting. This lowers their emissions whilst improving their sustainability. Hopefully this strategy is adopted by more fashion brands in the coming year.
A key factor in the ambition action gap is that, for most brands, the majority of their emissions occur in their supply chains, known as Scope 3. Due to the complex, opaque and globally dispersed nature of fashion supply chains, benchmarking these and measuring progress on reduction is incredibly challenging. 
A lack of transparency also makes it difficult to collect verifiable social metrics, particularly as you head further down the supply chain, further from brands' sphere of influence. By digitising your supply chain with a data-driven solution such as Leaf, data can be streamlined and centralised, to give an accurate account of indicators such as transportation emissions. Data can also demonstrate return on investment for sustainability efforts, as well as indicate hotspots for further work. 
Using a sustainability solution like Leaf supports a more responsive strategy whereby brands have access to data in real-time to make better informed decisions.  
Biodiversity
 and nature
In December 2022, the UN convention COP15 created a new deal for nature and biodiversity, to protect at least 30% of land, inland waters, coastal areas and oceans, and restore an additional 30% of degraded natural ecosystems by the end of the decade. It also granted $200bn in public and private biodiversity related funding annually by 2030. Many major fashion brands were in attendance at the event, voicing their support for the 'Business in Nature's Make it Mandatory Campaign'.  
Attempts to address the degradation of the natural world and biodiversity loss were first set out in 2010 in Japan, often referred to the "Aichi targets" – running for the decade until 2020. Sadly every single one of these goals wasn't achieved, and in fact the WWF's Living Planet Report 2022 found that wildlife populations have declined by an average 69% in the past 50 years.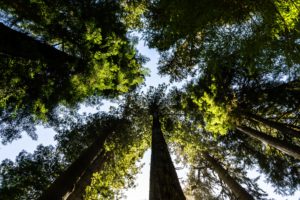 More recently, in 2021, the World Economic Forum's Global Risk Report named biodiversity as one of the five biggest threats to humanity over the next 10 years, proving its impact and likelihood severe.  
Several key measures are relevant for the industry and its supply chain, including: mandating businesses to report on their impacts on, dependencies on, and risks relating to, biodiversity; mandating a reduction in pesticide use in agriculture; reforming or eliminating subsidies for industries that are depleting nature. 
Many businesses already report on their reliance and impact on biodiversity. Mandatory reporting will be seen as a major sea-change for the industry which is exposed to multiple biodiversity risks: not least ancient and endangered forest depletion for materials (directly for materials such as viscose, indirectly for leather – especially the links to Amazon deforestation in countries like Brazil), land-use change and environmental degradation for materials such as cotton and cashmere, petrochemical based materials and microfibre shedding, water use, water pollution and eutrophication from crop production and fabric treating to dyeing. 
One factor to also consider is who is responsible for ensuring a just transition to more sustainable practices for farmers and workers within supply chains. 
Read more about other important issues including the move the mandatory reporting and green hushing. 
Leaf gathers up the minute information from across your supply chain and centralises your ESG metrics, transforming how your sustainability team operates and reports on commitments, and enabling you to test and scale sustainability initiatives quickly and efficiently. 
Get in touch with our team to find out more about Leaf and discuss managing your sustainability data and reporting.