The future of global trade is a
digitised supply chain
Manage the uncertainties of today's business climate with a digitised
supply chain that gives you increased visibility and the ability to respond
to challenges and opportunities in real-time.
Take back control of your data. The future is a smart and sustainable
supply chain.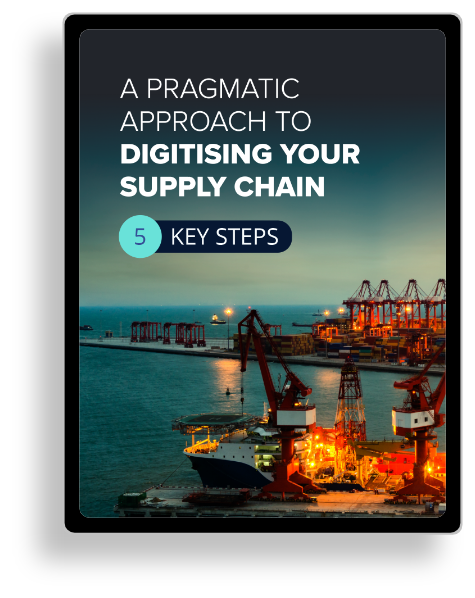 "The digital supply 'network' offers a
new degree of resiliency and
responsiveness enabling companies
that get there first to beat the
competition."
PwC, 'How digitisation makes the supply chain more
efficient, agile, and customer focused'
Register to receive our 5 step guide –
Your roadmap to digitisation
the race is on
Digitisation of the supply chain is no longer an option. It's essential for the future of global trade.
Businesses who have invested in supply chain technology solutions are thriving. No more unreliable
spreadsheet data and time-consuming manual processes. Accurate insights, reliable data and
real-time analytics are driving forward today's businesses.



digitised supply chain
A digitised supply chain is a data-driven engine for innovation

Revenue growth
Gain competitive advantage and
capitalise on growth
opportunities
Increased response rate
Become more responsive to
market and customer
demand
Increase market share
Become the preferred supplier
for your customers
Compliance
Automate product classification
at customs for accurate HS
codes compliance
Visibility
Accurate lead times, better
forecasting and delivery
reliability
Integration
Increase communication
between vendors
and 3PLs
Sustainability
Optimise your sustainabilty data
collection to meet your
ESG commitments
the solution
Digitise your supply chain with our suite of innovative supply
chain management and sustainability solutions
read more about
in insights
Take a look at insights for
the latest news and research on
international trade