The Electronic Trade Documents Act is the next step to digital trade
Blog
5 min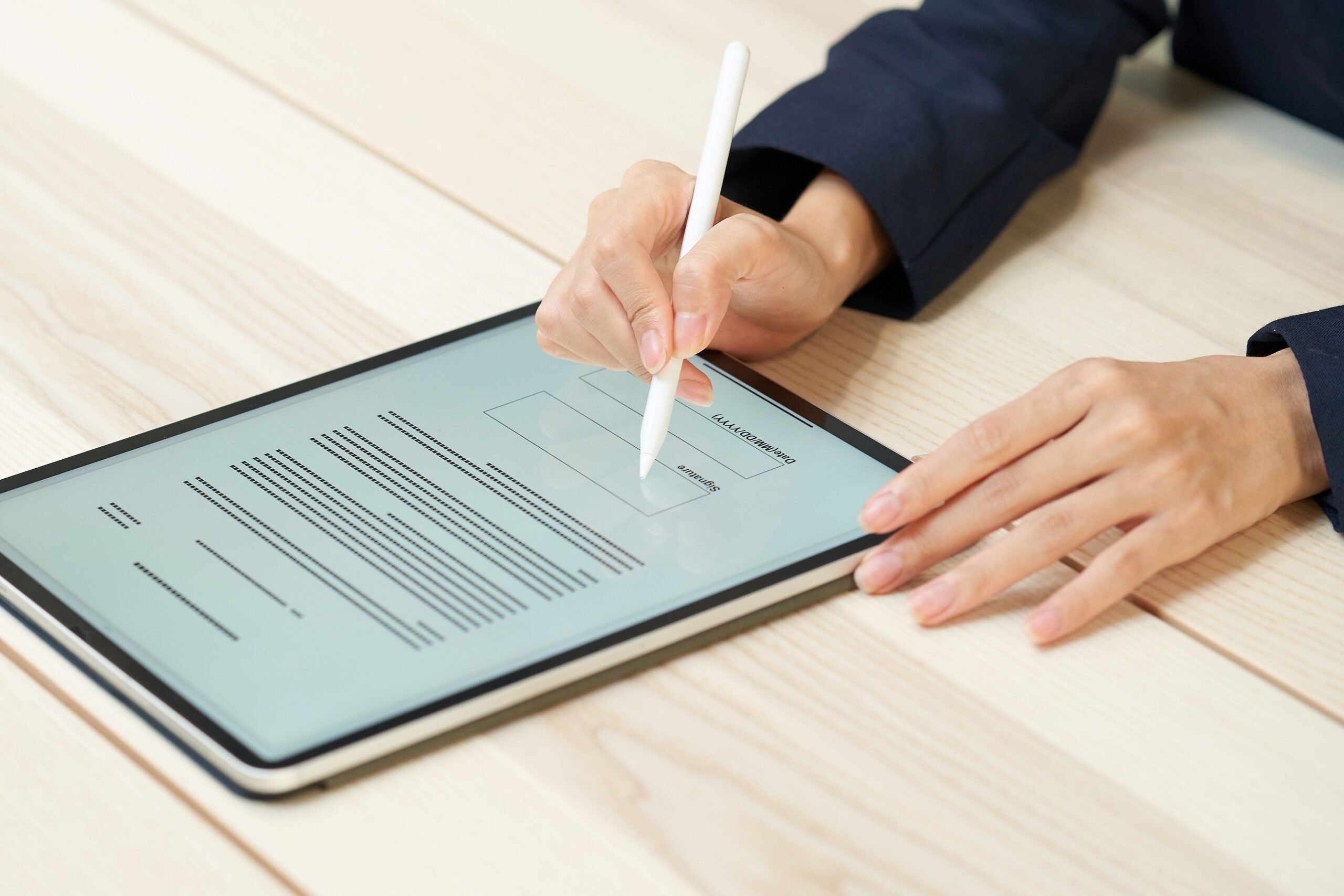 As Paul Scully, minister for technology and the digital economy, rightly says, "The global container shipping industry generates billions of paper documents a year – and, in reality, there's no need for the immense costs UK businesses have to face in producing them and the detrimental environmental impact that this has."
We see this everyday with our customers including M&S and Primark, in fact it's estimated that over 28 billion paper trade documents are printed each day in the UK alone. These paper trade documents – used to transfer ownership of goods when importing or exporting them – take a lengthy time to process, and hold up the reality of an efficient, digital trade system. Until now. The introduction of the Electronic Trade Document Act is set to have a profound effect on the future of trade in the UK and worldwide.
Here, we look at what the Electronic Trade Document Act is and what it means for businesses shipping internationally.
What is the Electronic Trade Document Act?
In July, the new Electronic Trade Document Act was given royal assent from the King and passed into law paving the way for the future of digital trading worldwide. This new law gives trade documents the same legal status as physical ones and aims to make foreign trade more efficient, cleaner and cheaper.
The Act has been welcomed by the industry with 75% of delegates at a recent Institute of Export & International Trade (IOE&IT) webinar saying it would have a positive impact on their business. 65% of attendees said the speed and efficiency benefits of swapping paper documentation for digital was the most important opportunity, while a further 23% selected improvements in security and visibility of trade.
Why have some called it a 'game-changer' for trade?
Chris Southworth, Secretary general of the International Chamber of Commerce (ICC) describes the law as game-changing not just for the UK, but for global trade. He says, "The act will enable companies to finally remove all the paper and inefficiency that exists in trade today and ensure that future trade is far cheaper, faster, simpler and more sustainable. This presents a once-in-a-generation opportunity to transform the trading system and help us drive much-needed economic growth."
Given the UK's far reaching trade network, the ICC estimates that 80% of trade documents around the world are now based on English law to some extent.
What can business do now to embrace the Act?
Many people in the industry have called for guidance for businesses on how to apply the bill in practice. The legislation says electronic versions of certain trade documents now have the same legal footing as their paper-based equivalents. But beyond that, it's relatively short on detail on how businesses can embrace this new digital era. The non-mandatory nature of the legislation means it's not a given that businesses will start using digital documents.
Undoubtedly it will come down to technology and the right solution to support the adoption of the Act.
Elizabeth Davies, TariffTel's Customs System Manager, says, "Businesses look to digital transformation to gain competitive advantage and efficiency, improving operations for greater accuracy and compliance in the world of global trade. This is especially important with the volume of customs regulations and procedures businesses face today to get their goods from A to B. It's a complex web of HS codes, regulation, data and processes that teams must navigate"
"Trusting a technology provider with your company's data will be a big consideration as this Act means that real-time data will need to be accessible to suppliers, partners and carriers. Our TariffTel platform is a secure and trusted solution for automating and simplifying customs classification, one important part of the trade documentation needed to ship goods internationally. It allows products to be classified at source so that the required data is collected before goods are shipped thus negating delays. We will be developing our product offer and services to support businesses in progressing further in their trade digitisation journey to meet the expectations set out in this important Act to realise the future of digital trade."
Find out more about our customs classification solution, TariffTel, how the platform supports businesses in avoiding border delays and non-compliance fines with inaccurate HS codes.