How to get the most out of your customs classification team
Blog
4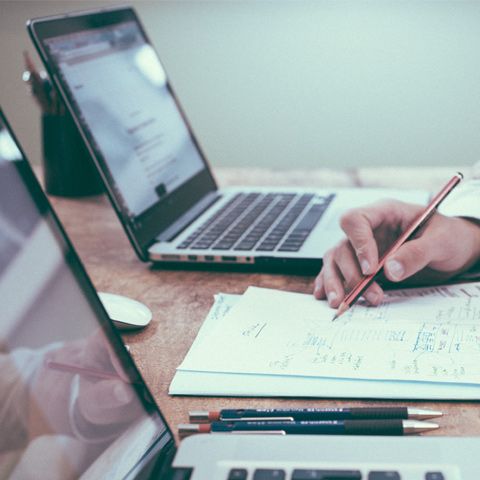 Customs compliance is rightly an ongoing concern for many businesses. The responsibility of assigning HS codes to products shipped internationally usually falls to customs classification managers and their teams. However, these roles can be hard to recruit for and carry a weighty salary meaning investment in this area comes at a cost. Growing businesses may be yet to appoint people in this role but are still faced with the challenge of customs classification as their business grows overseas.
For anyone appointed in this role, training is a big, expensive factor, whether the person is just starting out or very experienced. Training is essential to keep them abreast of constant HS book updates and ensures they are up to date with worldwide customs procedures and policies. Typically, the minimum experience businesses require when recruiting customs managers is 5+ years as these are specialist roles.
Here we look at the challenges facing customs classification teams today and how you can set up teams for success, enabling them to be efficient and engaged in the constant changes affecting their industry.
Who is responsible for customs compliance?
Typically, the responsibility of customs compliance falls to customs classification managers and their teams, but the whole organisation is involved in some way or other from buyers and merchandisers to finance departments and suppliers. Each department plays its role in sharing up-to-date information on the goods being exported or imported.
For some internal teams, classification is a manual process and having to look up tariff codes, product by product, is time consuming and often impractical leading to inaccuracies and non-compliance. Teams can be made much more efficient and improve their compliance levels significantly with the use of a customs classification platform that supports them in collating and managing the data needed for classification. For example, by involving suppliers in the classification process to provide details such as material and construction methods, teams have accurate data to hand to assign the correct HS code. Such platforms, like TariffTel, can instantaneously assign HS codes to goods leaving customs classification managers time to focus on other custom processes within the business.
Buyers and merchandisers are often involved in the classification process, either supporting a customs classification team or potentially filling a gap whilst recruitment happens. They don't have the technical skills and knowledge to accurately classify the goods they are importing/exporting and this can lead to problems. If the HS codes they assign are incorrect and customs become aware of this, a company is at risk of non-compliance penalties, border delays, seizure of the products or even denial of import privileges.
As you can see, getting HS codes right is essential, so what other options do you have if you do not have the resource internally? 
Customs brokers are one option; however, this can be a costly avenue and you are then putting the trust of classification on to someone with little or no experience with your products. You may need to share documentation with the broker, engage in email chains and send excel spreadsheets to provide them the data they need. It is a manual and time-consuming process and given it's the 21st century, surely should be digitised by now. That is where our trusted customs classification platform, TariffTel comes in.
TariffTel Enterprise is a solution for high volume businesses looking to engage with suppliers, and other third parties, to obtain product information and guarantee accurate, compliant classification instantaneously. Today we have over 26,000 registered users of TariffTel including many British high street retailers including Asda, M&S and Primark.
Why successful businesses have digitised their customs classification process
Many businesses have been shifting away from manual classification avenues and exploring systematic options for years and as a result now have greater visibility and communication across all parts of the supply chain. With a single, centralised platform such as TariffTel, data is available in real-time and brings more control and efficiency. This is especially important in an area of the supply chain where human resource can be difficult to recruit and retain.
To find out more about TariffTel and the importance of digitising your customs classification process, please get in touch.
Want to learn more about customs classification and why a supplier-first approach is best? Take a read of our blog Suppliers – why it pays to put them at the heart of customs classification