Employee Spotlight Blog – Eleanor York, Placement Marketing Assistant
Blog
3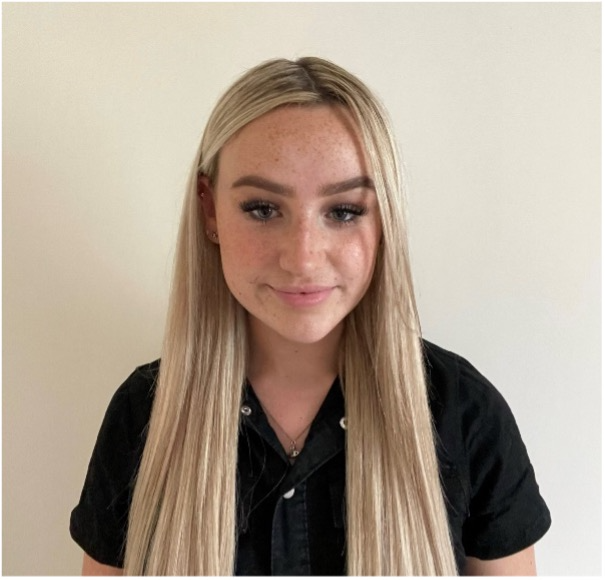 We are introducing the faces behind CORE as part of our employee spotlight series and giving you an inside look at the work we do and who we are. This time it's the turn of Eleanor York who is currently on a marketing placement with us. Eleanor has been with CORE for 11 months and has recently extended her placement with us over the Summer before returning to her English degree at Loughborough University.
Eleanor enjoys the creative and diverse nature of each marketing project she works on. The ability to approach each campaign with a fresh perspective is something she finds particularly exciting. From creating content to research tasks, she enjoys applying the skills she has developed on her degree to the workplace.
Let's dive in with some questions.
Can you tell us about yourself and your current role at CORE?
Sure! I am an undergraduate English student, currently undertaking a marketing assistant placement here at CORE. In my day-to-day responsibilities, I take on a range of roles and responsibilities to provide support to the marketing team. From staying up to date with news and industry developments, conducting research tasks and helping to create tailored newsletters and social media posts to keep people updated with what we're doing. I also have the opportunity to assist in event management, providing support for organising a number of events including the Drapers Sustainable Fashion Conference, The Institute of Export and International Trade Membercon23 and the UK's biggest logistics conference, Multimodal.
Why did you decide to pursue a placement at CORE?
I decided to pursue a placement at CORE because I recognised the great value of gaining practical, hands-on experience in the field of marketing. While my studies provide a solid foundation, applying them to real-life situations is essential and this will stand me in good stead in getting a job when I finish my degree.
CORE stood out to me as an exciting company to work for with a strong reputation in the industry and I knew the role would be varied and push me. I was excited to  work alongside experienced professionals and learn all I can from them.
What motivated you to extend your placement over the Summer?
I have thoroughly enjoyed my time at CORE and built up my skill set in various areas of marketing. The support from the entire team has been brilliant and I've loved exploring new ideas and approaches and see plans come to life. I want to keep it going for as long as I can before going back to student life.
What have you learned during your placement at CORE?
Throughout my placement, I have gained an understanding of the complexities of different marketing strategies and the importance of tailoring an approach to specific target audiences, making them relevant and engaging. I have developed my research skills, learning how to analyse market trends effectively to help decision making. I have also developed strong project management skills through my contribution in event coordination and organisation, this experience has highlighted the importance of effective communication and attention to detail to ensure we get the right outcome.
What are your aspirations after completing your placement?
After completing my placement, I plan to apply the knowledge I have developed during my time at CORE to the final year of my English degree. Following my graduation, I am eager to pursue work opportunities abroad, leveraging the knowledge and experience gained from my placement to seek a role in marketing. I believe that immersing myself in a different cultural and working environment will provide me with valuable insights and a unique perspective as I start out my career. Ultimately, I plan to take every opportunity that comes my way (and keep in touch with CORE, of course!).
We look forward to sharing more stories from our talented team. Follow us on LinkedIn to hear more from our team and what they get up to. A big thank you to Eleanor for sharing her experience at CORE.
You can see our previous Employee Spotlight featuring one of our Customs Classification Specialists Daniel McMenemy here.