International Women's Day and the supply chain industry
Blog
2 mins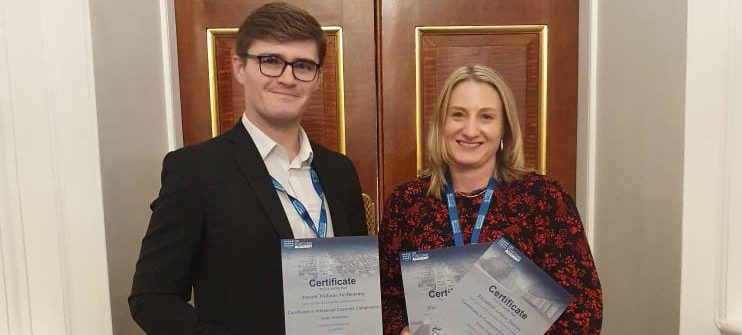 This International Women's Day 2022 we're acknowledging the huge value that the women of CORE bring to our business, and to the supply chain industry as a whole. With new additions to the team over the past year including Elizabeth Davies as our TariffTel Customs System Manager and Laura Gibson as our new Head of Sustainability, we're excited by the ideas and commitment of our people and the impact this has on our solutions. Soberly, we acknowledge that more can be done to #BreakTheBias and support women in the supply chain industry and we remain committed to raising their voices.
Elizabeth Davies, says:
"My role at CORE is to ensure imported and exported goods for our clients including Primark and M&S have the correct tariff codes using CORE's TariffTel solution. I am pleased I have flexibility in my role to be able to prioritise my family life when I need to. In the logistics and customs industry today there are a lot more women in senior leadership roles but men still dominate. There is a distinct lack of gender diversity and companies are missing out on the fantastic skills many very capable women have to offer. In my experience it's the businesses that value people that are making the biggest strides forward to correct this and I'm pleased CORE is one of those businesses. When I'm not at work, I'm staying active with my family. I recently completed the Miles for MND raising money for Motor Neurone Disease."
Investing in our team
Finding ways in which our team can develop their skills and have new experiences is a key part of our staff development programme. Elizabeth represented CORE as a graduate on the Institute of Export & International Trade (IOE&IT) training programme to complete advance qualifications in customs compliance alongside colleague Daniel Mcmenemy. This training came at a crucial time as the UK completed its departure from the EU, entering businesses into a new era of altered trading conditions.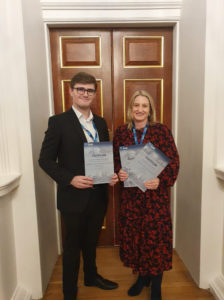 IOE&IT Academy director Kevin Shakespeare praised the graduates for qualifying from their courses during the "unprecedented circumstances" of the pandemic. He said the graduates now have the skills to help their businesses trade internationally.
"The future of British trade is in good hands with the amazing graduates of 2019/20 and 2020/21 and we look forward to following their careers from here on in," he said.
Meet more of our team here and find out how they're pushing the industry forward.