The Impact of Brexit on Food Manufacturing
Blog
4m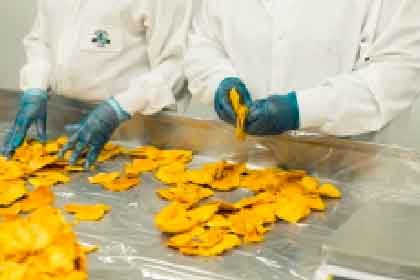 British food manufacturers have faced one of the toughest times whilst they navigate the increased bureaucracy, administration and increasing costs of adhering to the new BREXIT regulations. Undoubtedly one of the hardest sectors hit by BREXIT, British food manufacturers have been in the media again recently for the ensuing 'sausage war' pertaining to the Northern Ireland protocol. This issue relates to goods including meat, fish, milk and eggs entering Northern Ireland from the UK which now must be inspected and customs declarations filled in.
Here, CORE's CEO Ben Puncher, takes a closer look at the impact BREXIT has had on the sector, challenges it is facing and strategies to minimise disruption.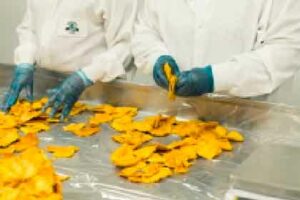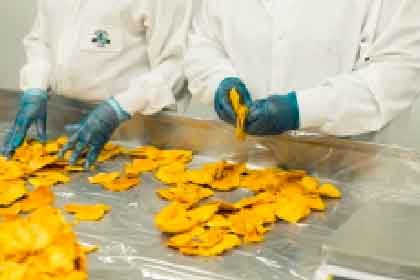 What impact has BREXIT had on exports to the EU so far?
A recent report by The Food and Drink Federation and Santander showed that the latest UK government data painted a stark picture of the challenges facing companies, and especially smaller businesses, as they grapple with the roll out of new veterinary and customs checks introduced on January 1 2021.
The statistics showed that exports in February were 40% lower than in 2020, with small companies suffering the most.
Exports to both EU and non-EU markets fell by 8.0%, and 12.1% respectively. Most of the top 10 products exported by the UK also fell. This includes a decline in volume of the UK's top three products: whisky (-13.7%), chocolate (-2.3%) and cheese (-7.5%).
Food and drink exports to the EU in February were worth £578.7m, down from £1bn in February 2020, found the federation, which represents more than 800 companies.
Meursing codes – what are they and why are they being asked for incorrectly?
On top of the pandemic, one of the contributing factors to this reduction in trade is that British food exporters are sometimes being incorrectly required by customs to provide special trade codes, known as meursing codes.
Notoriously complex, meursing codes are normally used by officials on the EU side to work out what import tariff should apply to baked goods and confectionery. Sorting out the codes can cost companies up to £500 per product. A meursing code is an additional code required for certain products being imported in the EU and is dependent on the percentage of milk fat, milk proteins and starch and glucose contained within the food. The UK has officially scrapped meursing codes as of the 1st January 2021 to reduce administration levels, and thereby delays on UK imports and keep food on shelves.
Some UK exporters to the EU, however, are being asked to get their products tested to obtain a meursing code, which they haven't done before. This is creating a huge administration burden and cost plus delays at test centres of several weeks. Currently, there is variation of control at borders throughout the EU in terms of customs. Some EU countries are requesting to see detailed certificates.
This is an ongoing problem for British food manufacturers. Looking at the data from over 17,800 of CORE's registered business users, 20% of supermarket food products would typically need a meursing code.
"One British business almost spent £20,000 on lab testing to scientifically assess their product before realising meursing codes did not in fact apply" says, Dominic Goudie, Head of International Trade at Food and Drink Federation
How can food manufacturers minimise disruption?
One way businesses can minimise the red tape, and reduce time spent on admin is by digitising their supply chain. A digitised supply chain integrates manufacturers and suppliers. It provides instantaneous visibility into their product's ingredients at any time and provides details on their origin, so they have all the information they need at a glance to determine what meursing code is required. CORE's TariffTel software delivers high volume Customs Classification management systems and services and helps clients including Primark, M&S and ASDA to quickly and easily classify products accurately and efficiently, saving time and effort.
Find out more about TariffTel