Harness data to prepare your business for sustainability regulation
Blog
2 mins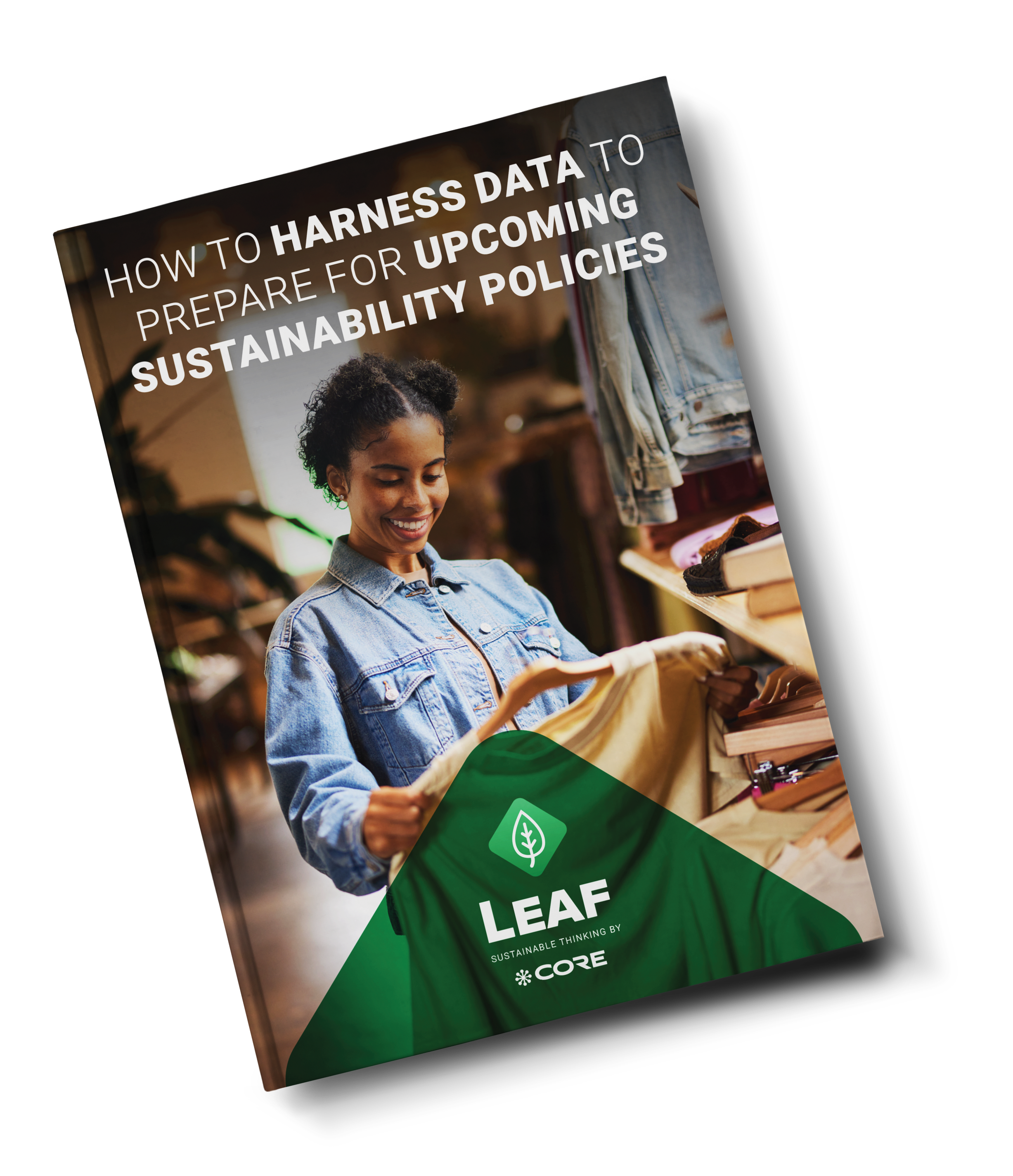 Last month our team joined senior leaders from across the fashion retail industry at the Drapers Inner Circle Summit to discuss the most pressing issues affecting the fashion industry today, and muse on what great leadership looks like in 2022 and beyond. We were delighted to lead a breakout session, exploring current and tabled regulation and contemporary sustainability challenges that should be on 2023 agendas.
Our Head of Sustainability, Laura Gibson, led the conversation alongside Fashion Roundtable CEO Tamara Cincik, and central to the discussion was the potential impact of incoming sustainability regulation and the risks of non-compliance or lack of verifiable data. Laura and Tamara outlined key policy developments on the horizon that businesses should be aware of, such as The EU Strategy for Sustainable & Circular Textiles, US FABRIC Act and UK Green Claims Code. The Plastic Packaging Tax (PPT), implemented on 1st April 2022, was also discussed as it is estimated to affect around 20,000 producers. When preparing for new regulation, the discussion centred on how data is key to providing transparency and avoiding business risk, both financially and reputationally. Companies must ensure that they keep up to date with an increasing number of regulatory requirements, and if uninformed or unprepared, they risk investigation and potential penalty fines for non-compliance.
The power of data
Undoubtedly, the overriding message from the day was that preparation for a more regulated industry is crucial, and the most important strategy to kick start preparation is harnessing data. The only way that businesses can set genuine sustainability commitments is knowing where they're starting from, where their material impacts are, and where the largest impacts are happening. Investing in digital technologies can streamline data collection and collation while also improving the reliability and transparency of the data. Digital platforms such as Leaf can help businesses increase their focus on their sustainability agenda and meet their sustainability commitments.
To find out more about some of the key regulation affecting retailers, along with insightful strategies to harness the power of data, download our report here.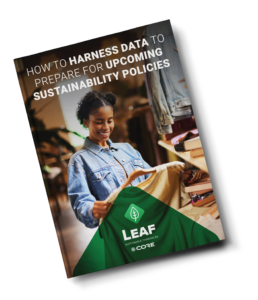 You can learn more about the data dilemma facing retailers by watching our live discussion at the Drapers Sustainable Fashion Conference 2022 and downloading The Data Dilemma Report.